Mount Semeru is one of the tourist destinations for you nature lovers and mountain climbing hobbies. Mount Semeru has amazing natural beauty. We will discuss for you about the beauty of Mount Semeru. Mount Semeru has an altitude of 3,676 meters above sea level. It is located on the border of the region between Lumajang and Malang, East Java. The tour owned by Mount Semeru will be discussed for you.
Ranu Kumbolo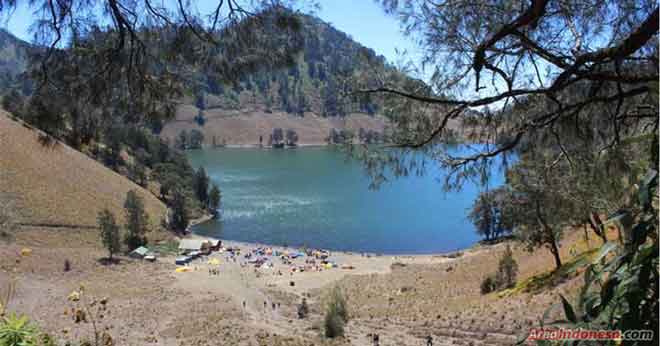 Ranu Kumbolo is a freshwater lake located in the Tengger Mountains, precisely at the foot of Mount Semeru. Ranu Kumbolo is a transit point for climbers to continue their next journey. Many of the climbers set up tents here to rest. Not only that, the scenery in Ranu Kumbolo at night will be a very beautiful scenery. Millennials today call it the milky way. The Milky way is a star-studded view of the sky at the same time as it is beautiful. Do you remember the 5CM movie? Yes! The 5CM film played by Fedi Nuril and Raline Shah was filmed on Mount Semeru. Are you tempted by this natural beauty?
Ranu Pani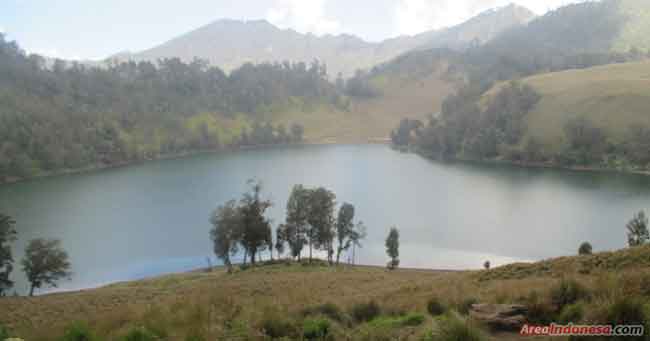 Ranu Pani becomes the starting point for climbers who will go to the highest peak of the Mountain on the island of Java. Ranu Pani has a panoramic beauty that can spoil your eyes. Ranu Pani itself is a lake located in the village area of Ranu Pani kec. Senduro Kab Lumajang East Java. Ranu Pani is also part of Bromo Tengger Semeru National Park. Are you interested in visiting it?
Climb of Love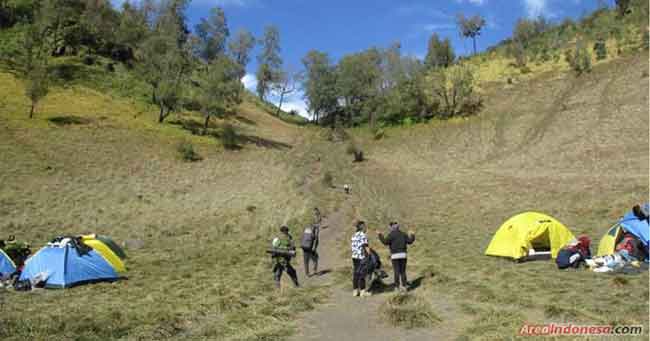 This climb of love begins with a myth, which says that there was a couple who used to want to climb and pass this climb. But when climbing this climb, one of his partners could not afford to fail through this. From there it began that the name of this climb became the climb of love. When climbing this climb, the myth you can't look back. If you climb with your partner and you look back on this climb, you will definitely break up soon. That's the myth that circulates. Believe it or not, some couples who climb this climb are indeed breaking up. Are you interested in proving this myth yourself?
This climb has a slope level of about 45 degrees. You have to prepare your energy to climb this climb. But, you do not need to worry, because the scenery around this love climb will make you stunned. Such a beautiful scenery will spoil your eyes, this beautiful natural scenery will also help overcome your fatigue.
Mahameru Peak – Mount Semeru Peak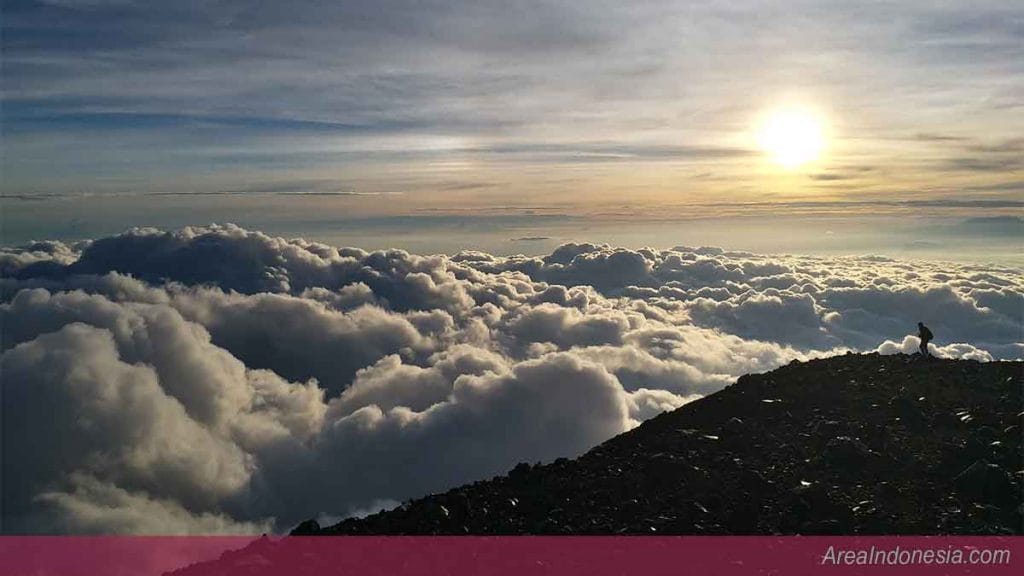 After going through the climb of love, you will continue your journey to the top of Mahameru. It is recommended that you go to the top at midnight, or around 2 pm, so that you can enjoy the beautiful sunrise from the top of Mahameru.
To reach the top of Mahameru you need a travel distance of about 3 hours. The road to the top of Mahameru is quite steep, so you need extra energy. Not only that, the air temperature at the peak of Mahameru was quite cold. You should wear warm clothes so as not to hypothermia at the top there. The temperature at the peak of Mahameru can reach 10 degrees Celsius even up to minus degrees Celsius.
Tired you will pay off when you see the sun rise from the top of mahameru peak. You will increasingly admire the natural beauty of Indonesia because the scenery and natural beauty is so extraordinary. You will never regret ever climbing to this mahameru peak.
Check other locations:
√ The Amazing Natural Beauty of Indonesia on Mount Rinjani
√ Of Mount Kerinci West Sumatra and 7 mainstay tours
It should be reminded for you, before climbing to Mount Semeru, it would be better if we, as Indonesians maintain the beauty of nature by not littering in the environment of Mount Semeru.
If you throw garbage carelessly, then what about hundreds of other people who will visit Mount Semeru?
Have you ever imagined if hundreds of other people who visited followed your habits by littering? Of course this will damage the environment around Mount Semeru. With one small step from you, it can have a lot of impact on many people. So, don't throw garbage carelessly huh!
There are more tips for you, you have to prepare your physical, if your physique is not strong enough to climb the mountain, it's a good thing you do not force yourself, for the sake of your health. And again, for the sake of preserving our nature, the nature of Indonesia. Hopefully this article can help you in knowing how beautiful our nature, the nature of Indonesia.
[CHECKLOCATION] Address: Ngampo, Pasrujambe, Lumajang Regency, East Java