August 17 is an exclusive special date for Indonesia. On this day, Indonesians are celebrating Indonesia Independence Day. It started on August 17, 1945, when Ir. Soekarno the first president of Indonesia declared Indonesia's proclamation of independence. You will see something unique that may only be seen in Indonesia.
Indonesia Independence Day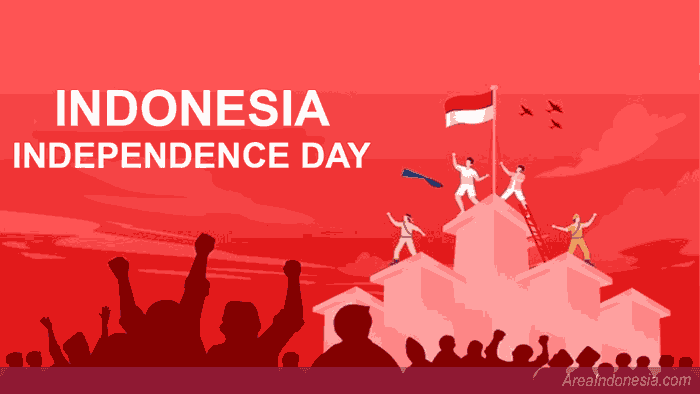 The National Independence Day National Flag Ceremony
Every August 17 all institutions, including government departments and schools are busy. They are preparing the National Independence Day Flag Ceremony. You can even see this ceremony live from the Merdeka Palace in Jakarta on all Indonesian national television stations.
One of the attractive events at this ceremony is when flag raisers raised the Indonesian flag. The flag raisers are coming from all areas in Indonesia. Then, the president of Indonesia gives his nationalism speech. The team will lower the national flag in the afternoon on the same day.
National Flag All Around the Areas

Indonesians got a reminder a few weeks before Independence Day to raise the national flag personally at home. They even decorate their living areas with any accessories that represent Independence Day. You can't see this atmosphere except in August. People are busier than in other months. The government even holds a contest to get the most unique decoration around Indonesia.
Decorating an Archway of an Entrance
Besides raising the national flag at home, the communities also decorate their archway of an entrance or known as Gapura. They will decorate it with all accessories that represent the independence of Indonesia. You will also see a lot of Independence Day pennant flags around the road. Indonesians call it as Umbul-Umbul.
Contest
All Indonesians are enthusiastic to welcome Indonesia Independence Day, including children. It is because they can join a variety of contests designed specifically only for Independence Day. The most popular Indonesia Independence Day games are including Krupuk eating contest, marble racing, sack race, and many more. Each living area held the contests independently annually.
The Indonesia Independence Day Carnival
Don't get shocked by the traffic jam during the Independence Day of Indonesia. It can be because you are passing the road during the Indonesia Independence Day carnival. The participants will wear any costume, including traditional costumes, scary costumes, funny costumes, and many more. They also decorate vehicles with flowers, statues, and others. Then, people will gather on the side of the road to enjoy the carnival.
The Indonesia Independence Day Discounts
The Independence Day event in Indonesia is a perfect time for shopping. Most stores, supermarkets, and department stores also celebrate this event by giving special discounts. Indeed, you may find your favorite items at a low price during August.
Indeed, you will feel a different ambient when visiting Indonesia in August. You can even get benefits from this event, such as special offers from hotels, restaurants, and other public services. Sometimes, you can also join the events, such as the Indonesia Independence Day carnival, flag ceremony, and contests.
So, get a new experience and atmosphere by exploring Indonesia in August during Indonesia Independence Day. You will get so many unique stories, photos, and videos you can share with friends, colleagues, and family members.