If you visit North Sumatra, what we have in mind is the Batak tribe and Lake Toba. Yes, we will discuss two things that are characteristic of North Sumatra.
Have you ever visited there? What are the tours around Lake Toba? What about the other natural charms around him? We'll discuss it all together.
Get to know Lake Toba
Lake Toba is the largest lake in both Indonesia and Southeast Asia. Lake Toba was formed due to volcanic eruptions which later became a lake. Your eyes will be spoiled with the expanse of nature around the lake location.
Lake Toba is located in the northern part of North Sumatra province, surrounded by 7 regencies, the closest areas and frequent tourist destinations are Toba Samosir regency and Humbang Hasundutan regency. There are rows of mountains and volcanic islands in the middle of Lake Toba which is named Samosir Island. In addition to the island of Samosir, around this lake there are still tourist attractions that you must visit.
Bakkara valley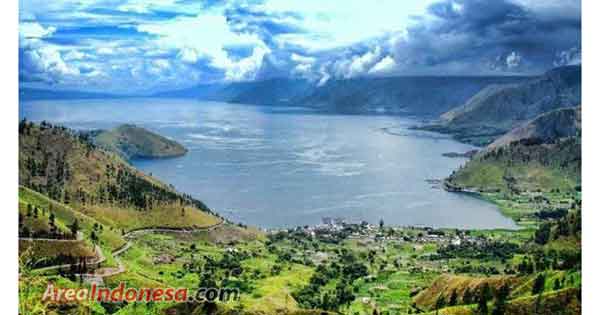 This Bakkara Valley is the place where our hero Sisingamangaraja XII was born. This hero of Sisingamangaraja XII was a hero who fought the Dutch invaders. This bakkara valley is located in Siunong Unong Julu, Bakti Raja, Humbang Hasundutan Regency.
Both its nature and its culture. In this valley there is a house of Sisingamangaraja XII which is enshrined and used as a tourist attraction. This Bakkara Valley also has a very beautiful view. You can access this area by taking the route from Medan to Siborong-borong and continuing to Muara District, then continuing the journey with the Sidikalang route to Doloksanggul.
This valley is said to be believed to cure various diseases. If you have a disease, then you are recommended to soak or bathe in Aek Sipangolu which has the meaning of animating water.
Aek Sipangolu is a source of water that escapes through the rock, then flows throughout time. This Aek Sipangolu will emptied into Lake Toba.
The Bakkara Valley is divided by two streams, namely Aek Silang which has a source of waterfalls around the hills, then Aek Simangira whose river flow is not as large as Aek Silang.
These two streams drain water into several villages around the Bakkara Valley. The Bakkara Valley is also famous for its shallot commodities. Are you interested in visiting here? You will be amazed if you can see this valley firsthand.
Situmurun Binangalom Waterfall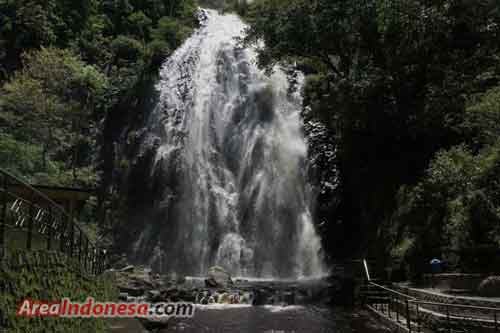 Situmurun waterfall has another name, namely Binangalom waterfall because it is located in Binangalom village, Lumban Julu district, Toba regency, North Sumatra. This waterfall flows water that directly empties into Lake Toba. You can enjoy the sensari swimming in the middle of the lake and against the current from this waterfall.
A little story about the name Binangalom, this name is the name of a river which in batak toba language is Lom. Lom means liver conditioning. Many tourists have named this waterfall after the heart-conditioning waterfall.
To get to this waterfall, you just need to take the travel route from Medan to Balige to go to Balige Port. You can simply use a motor boat to get to your destination. During the journey to this heart-soothing waterfall, you will be presented with beautiful views of Lake Toba and Samosir Island.
New atmosphere, Binanga Bolon waterfall
This waterfall is located in the district. Simangulun kec. Haranggaol Nagori Purba Sand. If you want to go to this waterfall, you will be treated to a view of Lake Toba because this waterfall is accessed by going through the road at the top of Lake Toba.
If you start departing from the city of Medan, you have to take a bus that goes to Simpang Haranggaol for 3 hours, then you continue the journey using a motorbike taxi to arrive at Binanga Bolon Village. Your time-consuming journey will pay off if you have arrived at your destination. Waterfalls with a soothing natural atmosphere you will get here. Interested in visiting?
Bolon Derivative Waterfall
Bolon Derivative Waterfall tau turbo waterfall is a combination of two waterfalls, namely Bolon waterfall and Naga waterfall so that this waterfall has quite rushing water, therefore another name for this waterfall is turbo waterfall. This waterfall is located in the village of Tomuan Holbung, kec. Mandoge Sand City kab. Asahan. This waterfall is flanked by tall trees so it is still very beautiful around it.
To reach this location you have to travel for 6 hours from Medan, then continue with a 3-hour road trip from PematangSiantar via Tanah Jawa Simalungun Mandoge. Your long journey will be the same as the beautiful waterfall view that you will get.
Pusuk Buhit, Samosir. Origins of the Batak Tribe
Pusuk Buhit is an active volcano that has an altitude of 1980 meters above sea level. Pusuk Buhit is surrounded by several villages, namely samosir, Pangunguran and Sianjur Mula-mula villages. Pusuk Buhit must be included in your list if you visit Lake Toba yaa.
According to the history of the Batak tribe, Pusuk Buhit is the origin of the Batak Tribe. The first king of the Batak tribe was born here. However, there is no other explanation, only one statement.
You don't need to worry, you will find many other things that can be visited. Like Tower Tele to see the beauty of Lake Toba from a height. Then there are others called Aek Sipitu Dae, and Batu Hobon.
To access this tourist destination you have two options, namely land and sea routes. If you choose the land route, then you start from Medan to Sidikalang continue to Pangururan. And if you choose the sea route then you have to take a ship from Medan to Prapat then Tigaraja Port.
Arriving at Tigaraja you have to continue the journey using a bus to Pangururan.
Holbung Hill, Teletubbies Hill has Lake Toba
Not only Mount Bromo or Nusa Penida which has Teletubbies hill, Lake Toba also has! Yes, Holbung Hill is one of the favorite spots to see the beauty of Lake Toba. This hill has such a beautiful expanse of green grass. This hill is located in the village of Janji Marhatan Kab, Samosir North Sumatra. Tourists who visit here really admire the beauty of the scenery presented. You just need to trekking for 15 minutes through the existing trail to get to the top of Holbung hill. You will be amazed by its beauty.
To access your location, just start from the city of Medan to Kabanjahe and continue with the journey to Tele. Are you still hesitating to visit the beauty of Lake Toba?
Tomok Village
This village is a tourist village that will show you about the batak traditional culture itself. In this area you will learn the history of the Batak Tribe. Here are the things you can find in Tomok village.
Sigale-gale show
Sigale-gale is a doll that can dance alone, just like a puppet in Java. This sigale-gale will dance the tor-tor dance which is already known as the batak traditional dance. If you want to see this dance firsthand, you only need to pay 200 thousand rupiah to the dancers who are in the region to dance. Reasonably priced isn't it for a custom show? Moreover, you have helped the surrounding economy because it has helped dancers work and earn wages.
Tomb of the Batak Kings
In this cemetery you will see a chest of natural stone that is above ground level. Not in the ground. Yes, there are three tombs that are believed to be the tombs of the Batak king whose bodies were placed in chests made of natural stone.
Museum Batak
This museum is a building that resembles a Batak traditional house. Inside this museum there are historical relics such as traditional clothes, war supplies, cooking utensils and several other historical relics.
You can simply access tomok village by renting a ferry to take you across Lake Toba. The rental fee is around 500 thousand rupiah only. This tourist village is only open until 5 pm. After that hour, there was no more activity there. So if you want to visit there, try to be from the morning! Let's be satisfied exploring this tourist village.