Komodo Island has become one of Indonesia's mainstay tours in the last 5 years. This certainly makes you who have never been to this island become curious, what are the attractions there that can make it one of the favorite tourist destinations? Let's talk about it together.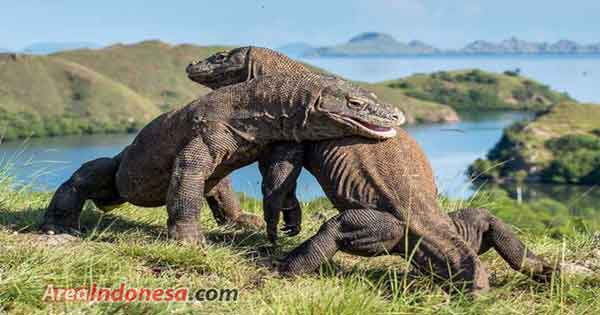 Komodo Island is located in the Nusa Tenggara Islands,more precisely located in the District of Komodo Island, West Manggarai Regency, East Nusa Tenggara Province. Komodo Island is located in the eastern part of Sumbawa Island. This island is the natural habitat of the Komodo dragon itself.
Komodo Island is also included in the UNESCO World Heritage site along with Rinca Island, Padar Island and Gili Motang. Not only that, Indonesia should be proud because it has Komodo Island because it has been included in the'NEW 7 WONDERS UNESCO'in 2011 with the most votes. This ancient island is included in the new seventh wonders or 7 new wonders of the world followed by thousands of other tourist destinations.
If we look at its history, why can this beautiful island named Komodo Island, at first, in 1910 a Dutch lieutenant wanted to prove the words of his subordinates about the large animals he found in the Nusa Tenggara Islands, then a lieutenant named Steyn van Hens Broek killed a Komodo dragon then took him to the Bogor Botanical Garden for research. So since then this exotic island is called Komodo Island.
1. Komodo Island
On this island, you will go to Komodo National Park, to see komodo. You will be guided by a tour guide who is commonly referred to there as a ranger. This ranger is also a Komodo dragon handler, so you do not need to be afraid if you want to go to komodo island.
Ranger will take you around with trekking. The ranger in charge of accompanying you will also tell you about many things about the Komodo dragon itself. Komodo dragons have weapons on their saliva so you have to be careful!
In this Komodo National Park you will explore the forest with tall trees that will save you from the scorching sun on the island.
The park includes three large islands namely Komodo island, Padar island and Rinca island, and 26 smaller islands, with a total area of 1,733km2 (603km2 of land). The national park was established in 1980 to protect the Komodo dragon, the world's largest lizard.
Later it was dedicated to protecting other species, including marine species. In 1991 the national park was declared a UNESCO World Heritage Site.
2. Rinca Island
Rinca Island is also an island that is home to Komodo dragons. However, on the island of Rinca you will find a smaller population of commod than Komodo Island. Rinca island area is not too big will give a different impression when you visit it, although both have Komodo dragons as a tourist attraction.
3. Padar Island
Padar Island is located on the previous two islands, namely between Komodo and Rinca. You will be invited to trekking about 30 minutes to reach the top of this island. The view from the top of padar island peak will make you amazed. The island that is snaking and surrounded by this beach has a very beautiful view. What an incredible nature!
4. Pink Beach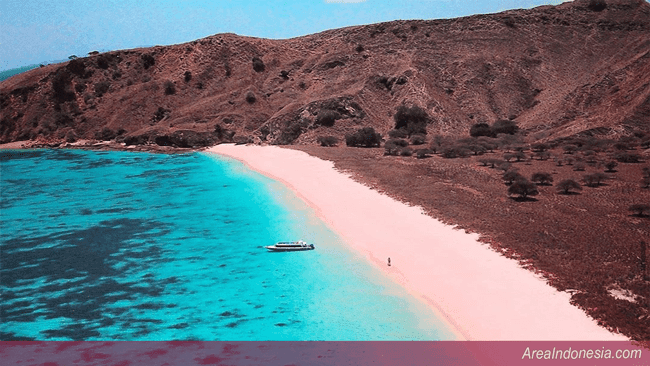 Why pink beach? From the name alone, it makes you curious. Yes, named with pink beach, the beach on Komodo Island does have pink beach sand! Magical! This happens because pink corals are abundant among the grains of sand there, so the beach sand is really pink. Not only that, you can also snorkel around this beach. Its coral reefs and underwater biota are beautiful! You are advised to bring your own snorkeling equipment, because on this beach there is no rental place.
To arrive at Komodo Island and explore Komodo, you can fly from Jakarta and then arrive at Denpasar. Then continue by taking a plane from Denpasar to Labuan bajo and getting off at Komodo airport.
If you want to travel backpacker style, you can reach Komodo by sea or by boat and of course the fare is cheaper when compared to taking a plane. I hope this article is useful to readers.