Pancasila Day is celebrated every year on June 1 as a reminder of the importance of the basic values on which the Indonesian state rests. Pancasila is the basis of the ideology of the Indonesian state which was inaugurated on June 1, 1945. Here is information about Pancasila Day:
History of Pancasila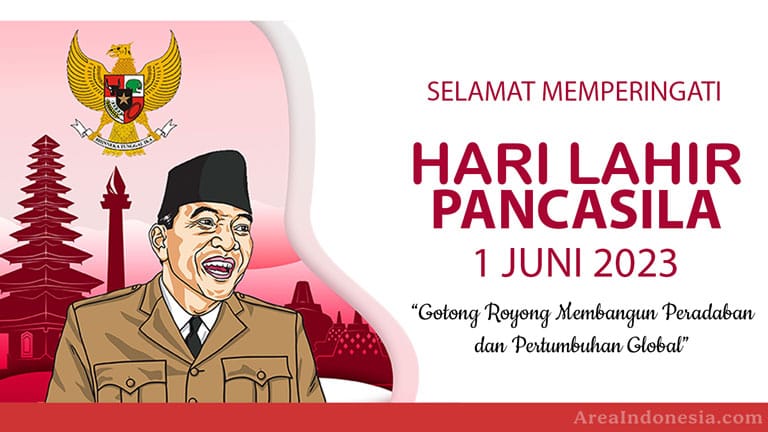 On June 1, 1945, the Indonesian Independence Preparatory Business Investigation Agency (BPUPKI) led by Ir. Sukarno held a session to discuss the basis of the Indonesian state which would be the basis for the establishment of an independent state. The assembly reached an agreement to adopt Pancasila as the basis of the state. This decision later became the milestone of the birth of Pancasila and the celebration of Pancasila Day.
Meaning and Values of Pancasila
Pancasila consists of five precepts which form the basis of the values of the Indonesian nation. These precepts are the One and Only God, Just and Civilized Humanity, Indonesian Unity, Peoplehood Led by Wisdom in Consultation / Representation, and Social Justice for All Indonesian People. Pancasila contains the principles of justice, unity, democracy, and social welfare.
Pancasila Day Celebration
Pancasila Day is commemorated with various activities and ceremonies that respect the values of Pancasila. The government, educational institutions, and the public generally hold commemorative events such as flag ceremonies, seminars, discussions, and cultural activities related to Pancasila. The purpose of this celebration is to increase understanding and appreciation of Pancasila as the basis of state ideology.
The Importance of Pancasila in the Life of the Nation
Pancasila has a central role in the lives of Indonesian people. The values of Pancasila become a foothold in the development of the country, maintaining unity and harmony between citizens, and promoting justice and welfare for all Indonesian people. Pancasila is also a guide in carrying out the life of the nation and state.
Education and Application of Pancasila
The celebration of Pancasila is also an important moment to increase public education and understanding about Pancasila. Education and socialization about Pancasila in schools, government institutions, and society in general help strengthen awareness of the values of Pancasila as a common ground in community life.
The commemoration of Pancasila Day is an important moment for the Indonesian people to respect and appreciate the basic values that bind all citizens. By understanding and applying Pancasila in everyday life, it is hoped that we can continue to build a just, democratic, and harmonious country.