Are you looking for a new destination to travel? Borobudur Temple is the answer for those of you who want cultural tourism, you can find out how great our culture was in ancient times. You should be proud to be a part of Indonesia. We certainly know how diverse there is in Indonesia, be it culture, customs, race and religion.
Borobudur Temple is one of the largest temples in the world. It is located in Magelang, Central Java province with an area of approximately 40km. Borobudur temple is also included in the 7 wonders of the world, and became the oldest temple since it was built in 700-800 AD, long before the construction of Angkor Wat in Cambodia. Let's find out more about this Indonesian tourist icon.
History of Borobudur Temple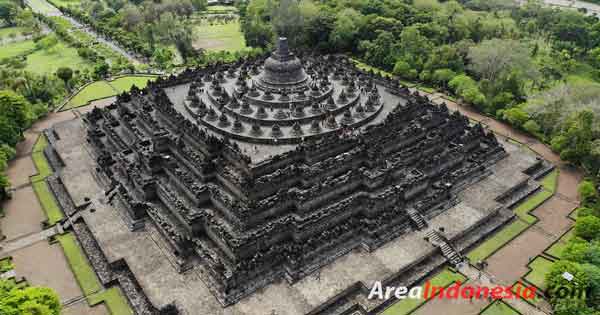 Borobudur Temple was built by Mahayana Buddhists in 700-800 AD. This temple was built during Syailendra Dynasty. This is evidenced by the proof of the script on the inscription of relics engraved on one of the temples, karmawibhangga. The process of building the temple itself takes approximately between 75-100 years.
This iconic Indonesian temple was only completed 100% during the reign of Samaratungga in 823 AD. The meaning of the name Borobbudur itself is that, in his time Borobudur was two terms combined, namely the terms Bara and Budur. Bara means tomb, budur means top. Borobudur is a tomb located on a hill.
Historically, Borobudur Temple at the beginning of its construction is planned to be made into a large stupa. However, because consideration of large and heavy stupas will harm later, then the large stupa was dismantled and redesigned into a parent stupa along with 3 rows of small stupas.
The construction of Borobudur Temple is divided into four stages, namely, the first stage is by placing the first base fondai of the temple on the hill, then leveling the hill with the ground. Then it became a dirt snunday. Entering the second stage is the addition of two steps and then the fence lingkan. And the third stage there was a design change that made the small stupa built circular and the parent stupa dismantled and rebuilt into three circle stupas. It is in this third stage that there is a big change because remembering the stupa is too big. The fourth stage is finishing only.
The entry of Islam in the 15th century made this temple forgotten. When the Dutch East Indies government took over Indonesia, Thomas Raffles in the 1800s wanted to learn more about Javanese culture, he sent H.C Cornelius to find out exactly where this Borobudur Temple was located. Within two months, Cornelius could find. In 1900 AD, the restoration of Borobudur Temple was carried out. Restoration in the form of changes in drainage system and the creation of parks around the temple.
Access To location
Adisutjipto Airport Route – Borobudur [Langsung]
From Adisutjipto Airport – Borobudur is served by DAMRI bus. Damri bus ticket sales are located near the north parking area of the airport.
Routes
:
Adisutjipto Airport – Magelang (get off at Palbapang T-junction and get picked up by shuttle bus to Borobudur)
Fleet
:
Isuzu Elf air-conditioned microbus with 11 seats
Medium bus air-conditioned with 21 seats
Operating hours
:
07.00 – 21:00
Departure schedule
:
every hour
Ticket
:
Rp75,000
Travel time
:
1.5 hours
BackPacker Route
There are 2 regular buses that serve giwangan terminal route (and Jombor) to Borobudur, namely Cemara Tunggal (11 units) and Ragil Kuning (5 units). Usually there is writing Jogja – Jombor – Borobudur on the side glass of the bus.
Routes
:
Terminal Giwangan – Terminal Jombor – Terminal Muntilan – Terminal Borobudur
Fleet
:
Non-air-conditioned microbus with 27/28 seats
Operating hours
:
05:00 – 20:00
Departure schedule
:
every 30-45 minutes
Best
:
Rp20.000 for local people
IDR 30,000 for foreign tourists
Travel time
:
2 hours
You can also ride a motorcycle or car with a distance of about one hour from the city of Jogja. From semarang city you just have to travel a distance of 2 hours to get to the location. Around the temple http://borobudurvirtual.id/borobudurpedia/ thereare andongs that will help you around the Borobudur Temple complex. Don't worry, around Borobudur, you can find hotels from cheap to expensive.
Attractions in Borobudur Temple
What can you find when visiting Borobudur Temple? Here we review it for you.
Mendut Temple
Pawon Temple
Museum Borobudur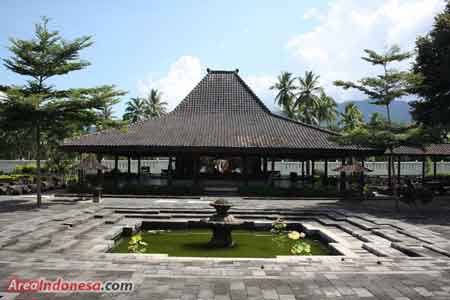 It is time we take action to preserve Indonesian culture. Let's include Borobudur Temple in your where-to-travel list.