Temajuk is one of the villages in Paloh District of Sambas Regency of West Kalimantan Province – Indonesia. This village is located in the northernmost region of Sambas Regency and borders Malaysia, with an elongated stretch of sand and dotted with hills so that Temajuk Village becomes a tourist icon of Sambas Regency dubbed as Paradise In the Tail of Borneo (Kalimantanisland).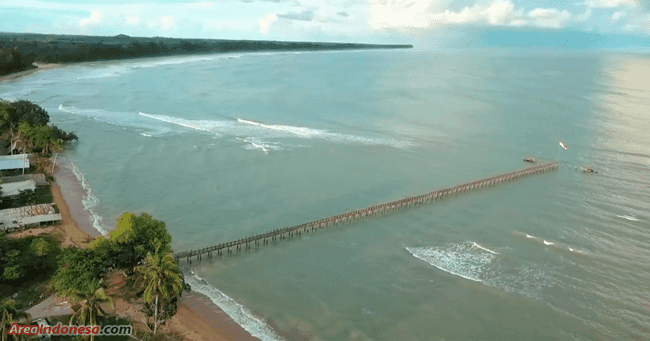 As a tourist village, of course, Temajuk Sambas village will later become a tourist destination or tourist destination that becomes an option for visitors or tourists in West Kalimantan.
Temajuk Tourism Village itself has a lot of tourism potential, especially with natural attractions in the form of sea, beaches and up to mountains that can be an attraction to do tours in Temajuk Village.
Temajuk Tourist Village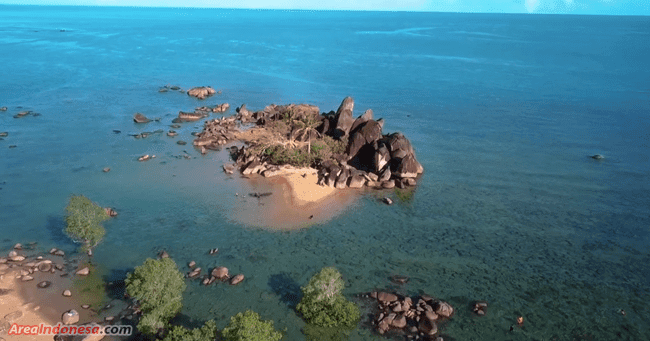 Temajuk Village has been designated as a National Central Strategic Area abbreviated as KSPN. With the establishment of Temajuk Village as a Tourist Village of course Temajuk Village has a very beautiful place, one of which is the existence of Grandma's Stone and Tanjung Datuk which has a very beautiful charm of various flora and fauna, then we can also enjoy the scenery without obstacles, looking at the ocean is so wide and we can see the sunrise and sunset in Tanjung Datuk it is a rare activity for us to be able to do.
Access to Temajuk Beach location
To visit thejuk beach does need an extra struggle, because visitors must cross 2 rivers first, namely the river sekura and river chopsticks by taking the rock and forest roads around the road, but the journey that is approximately 5 hours from the city of Sambas will be paid according to what will be obtained after arriving at this tourist destination.
Before we come to the beach we are presented with Pancasila Monument a beautiful monument and above it there is a garuda bird.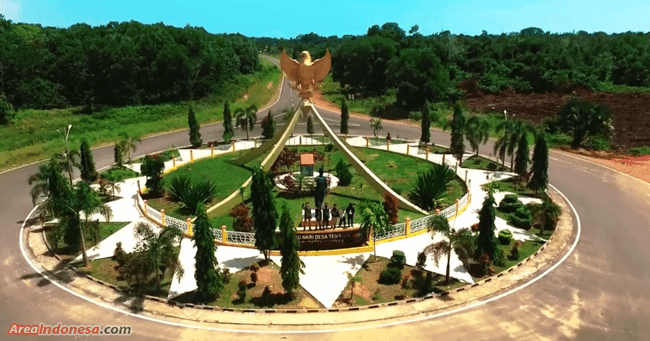 This monument is a monument that was built as a symbol of unity and unity in accordance with the motto of the Indonesian state, namely bineka tunggal ika. Tourist activities that can be done in the village of temajuk tourism include camping activities, camping, outbound and other activities.
With the establishment of Temajuk Village into a tourist village through the Regent's Decree on August 9, 2021, it is expected that all stakeholders synergize in the development of the tourism sector in the themejuk tourist village.
The beach with a coastline as far as 60 KM has a panorama that is fairly still natural, the sand is white and soft combined with clear bluish sea water, of course, will tempt anyone to swim or just take a leisurely walk on the beach.
Not to mention the large granite stones on the beach make the atmosphere of this themeical tourist spot becomes more Exosotis.
Another attraction of this theme tourism destination is like enjoying a very interesting sunset from Atong Bahari Bay and become an iconic destination as well, namely Batu Nenek. By enjoying the beauty of a small island decorated by granite rocks as high as coconut trees scattered on this beach becomes a characteristic of Batu Nenek.
Temajuk village also has a unique villa that can make you feel at home here, a very unique villa shape named Vila Terbalik or Villa Rumah Terbalik because it suits its shape like an upside down house.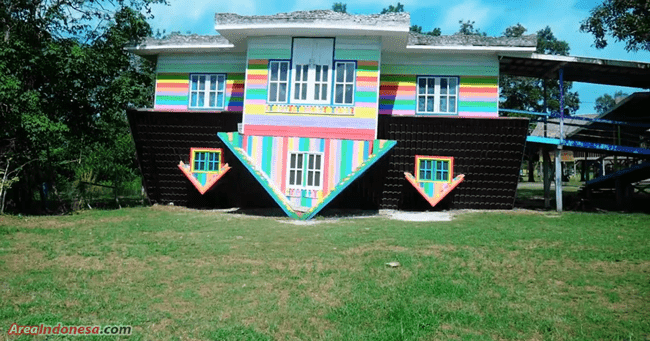 Moreover, the position faces directly to the beach area so you can also enjoy the beauty of the beach from the villa, to get the most beautiful scenery in recommended to come to the attraction in the summer around July to September.
In Temajuk we have many accommodations and also homestays, we to this day have recorded the existence of homestays as many as 30 houses so if you want to be persuaded do not worry about lodging so there is no need to be confused. To decide where to stay.
There are 2 (two) concepts that need to be applied in the development of the temajuk tourist village, first (1) the concept of sustainable tourism. Where the natural environment is a serious concern for the management of the development of Temajuk Tourism Village, of course by involving the local community.
The second (2) certainly certainly applies the concept of community-based, it is expected that the community becomes the main actor not to be a spectator in the management of tourist areas or tourist activities in the theme village.
"My hope is that Temajuk Village can become a tourist village. Villages such as villages located on the island of Java, of course, can be mandiri villages. To become an Independent Village is not as easy as turning a palm.
Of course, I hope that the people can all work together to build this village as a community-based tourist village, of course we all join hands to advance our village. Salam Pesona Indonesia" closed Wiki Handri as Chairman of POKDARWIS Temajuk Village, Kec. Paloh.
Let's wait for what? Let's take a vacation to Temajuk Beach!