Have you included raja ampat islands in the traveling list? You must immediately include Raja Ampat in your list because this is one of the natural beauty owned by Indonesia. We will explain to you about the info about Raja Ampat that you need to know before going there. Hope this article is useful.
Raja Ampat is a cluster of 4 islands located in Raja Ampat regency, West Papua Province. These four islands each have a name, namely Waigeo Island, Misool Island, Salawati Island, Batanta Island. Raja Ampat is now one of the diver destinations in Indonesia. Not only that, Raja Ampat also has some very rare underwater animals. Here we will provide more info about Raja Ampat.
History of raja ampat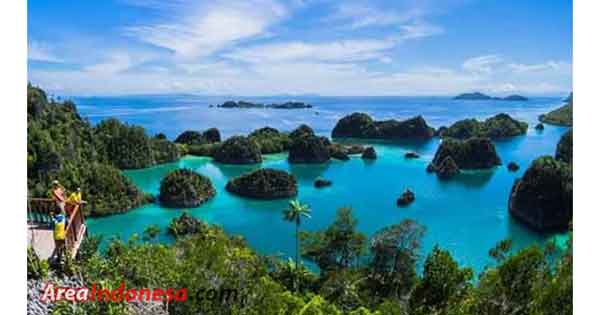 According to the myth, Raja ampat started from a woman who found 7 eggs, 4 of which hatched and became a prince, the other three became Ghosts, a woman and a stone.
During the Dutch colonial period, Raja Ampat was under the control of the Kingdom of Maluku, namely the Kingdom of Tidore. However, when the Kingdom of Tidore lost to the Dutch, Raja Ampat changed hands to be under the auspices of the Dutch. In the area of Misool Island, human handprints were found that were thousands of years old. Historians consider the handprint in the region to be historical evidence of the Melanesian race that sailed the new Islands to survive.
Not only that, for divers can find something else, on Wai Island there is a plane debris that is thought to have been long. The wreckage of the plane is thought to have been world war II aircraft debris. The people who inhabit Raja Ampat usually become fishermen and inhabit the villages around the area. There are also those who work as tour guides.
Raja ampat Islands are for divers only?
Raja ampat is not only for divers, if you want to travel here to see the beauty of Indonesia, you can get it. Most of the tourists who go to Raja Ampat are indeed for diving, because the underwater beauty in Raja Ampat is not inferior to the one on the surface. There are many marine life that you can find if you dive in Raja Ampat area. But other tourists can also go to Raja Ampat for a vacation.
Access to raja ampat Islands
You can access Raja Ampat by air. You can take a flight to Jakarta-Sorong, or Denpasar-Sorong. There are two transit options, namely via Manado or via Makassar. Once you arrive in Sorong, you have two options: take a pinisi boat tour or stay at Raja Ampat Dive Lounge resort.
Raja ampat Islands as a conservation area
The wealth of marine biota owned by raja ampat islands is the best. In order to maintain the beauty of coral reefs and marine biota, Raja Ampat is used as a conservation area for marine biota. It's amazing, isn't it? If you visit Raja Ampat you will see some protected marine life in the conservation area.
Attractions that can be found in raja ampat islands
What are some attractions that can be seen in raja ampat islands? A lot.
For those of you who love the underwater world, you can dive through raja ampat area. You can find protected whale sharks, manta rays, seahorses and many more rare underwater animals.
There are also blue lobsters typical of the Papuan earth that you can find in this region. What if you don't want to dive or not divers? You can still enjoy the beauty of Raja Ampat by visiting some cool spots there. You can visit raja ampat, wayag mini or Pianemo icons. You will see the beauty of these 4 island clusters. Cool, huh?
Next you can visit the embossed sand island that contains only sand among the Raja Ampat cluster.
You can also go to star lagoon. Why star lagoon? Because this lagoon is flanked by several islands and forms a star-like pentagon. Wow!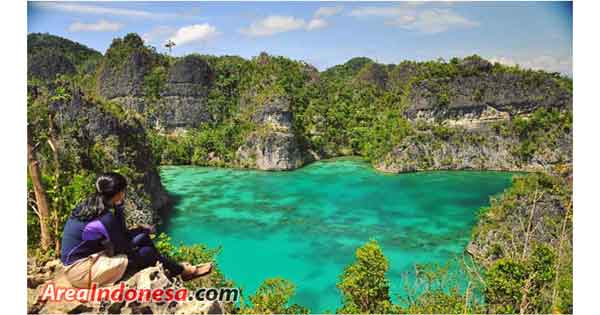 Next you can see a typical Papuan bird, Cendrawasih, in Sawinggrai. This endemic animal of Papua is very iconic.
Next you can go to explore the beautiful and special Island of Misool. You can explore Misool Island in a day.
Next visit raja ampat's iconic wayag. Here it is famous as an iconic spot when visiting Raja Ampat. What's so good about it?
Still hesitant to include raja ampat islands in your traveling list? Let's travel east. The beauty of this country can still be enjoyed. No need to go all the way abroad, Indonesia has all its natural beauty. Hopefully this article will benefit the readers.