Indonesia is also called the Republic of Indonesia or the Unitary State of the Republic of Indonesia (NKRI). Indonesia is a country in Southeast Asia crossed by the equator and is located between 2 continents of Asia and Australia, as well as between the Pacific and Indian Oceans.
Indonesia is an archipelago with 7 major islands and thousands of medium islands to other small islands. Therefore, Indonesia is called a maritime country because most of its territory is water.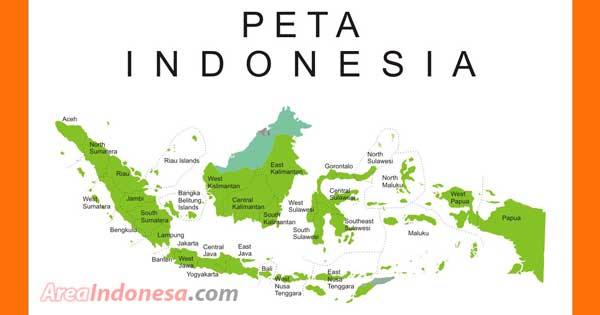 List of 7 major islands in Indonesia
For more details Here are 5 big islands in Indonesia as well as 2 large archipelago in Indonesia:
Kalimantan (Borneo) Island
List of 5 Provinces of Kalimantan Island (Borneo):
Central Kalimantan
South Kalimantan
North Kalimantan
West Kalimantan
East Kalimantan
Sumatra Island
List of 10 Provinces of Sumatra:
Special Region of Aceh
North Sumatra
South Sumatra
West Sumatra
Riau
Riau Islands
Jambi
Bangka Belitung Islands
Bengkulu
Lampung
Nusa Tenggara Islands
List of 3 provinces of Sulawesi
West Nusa Tenggara
East Nusa Tenggara
Bali
Java
List of 6 Provinces of Java:
East Java
Central Java
Special Region of Yogyakarta (DIY)
Jakarta
West Java
Banten
Maluku Islands
List of 2 provinces in Maluku Islands
Maluku
North Maluku
New Guinea
List of 2 provinces of Papua
Papua
West Papua
Sulawesi Island
List of 6 provinces of Sulawesi
South East Sulawesi
West Sulawesi
East Sulawesi
South Sulawesi
North Sulawesi
Gorontalo
That's the complete list of 34 provinces and 7 major islands in Indonesia, hopefully useful. Thank you for visiting.